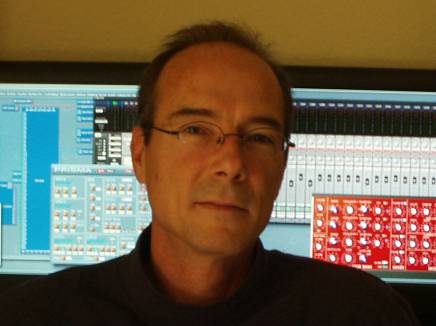 Kevin Dooley
aka zerO One
To visit zerO One's
website click here.
Ambient Visions' Focus on
pSy-fI
by zerO One

zerO One (aka Kevin Dooley) first came to public attention in 1998 with the release of his first (self-titled) CD on the Waveform label. A student of electronic music since the 70s (Kraftwerk, Tangerine Dream, Jean Michel Jarre, et al), Kevin has been composing and recording various genres of music for over 20 years.
In addition to his ongoing solo projects, Kevin has played in several electronic groups, recorded and mastered numerous CDs ranging in style from rock to hip hop and for a short period played the Howitzer cannon with the Kansas City Symphony.
The zerO One project marked a significant change in Kevin's musical philosophy. "zerO One was my attempt to strip the music of all but the bare neccessities," reflects the artist. "Up until this time my music had been far more lush and layered. My goal with this music is that each individual part be capable of standing on it own, with no extraneous details left."
Kevin continued to develop his new musical approach and, two years later, in 2000, released his second Waveform CD, "protOtype2." It would be over three years before the release of the third zerO One CD, "psy-fi," on the Spiralight label.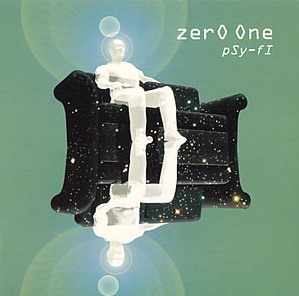 AV: Before we get down to questions about Psy-Fi, could you tell our readers a little bit about yourself and how you got started creating the style of music that you do now?
zerO One: Iíve been playing music since I was about 8 years old. My first instrument was tenor sax Ė I played in school marching bands, swing bands, orchestra. My father was a great tenor sax player, and he encouraged me. It wasnít until the mid-80s that I discovered electronic music. One of the first tracks that caught my attention was Autobahn Ė it just mesmerized me, and I set about learning what this music was about. I started listening to all the electronic albums I could get my hands on Ė Kraftwerk, Tangerine Dream, etc. Playing music had become a normal part of my existence at this point, and I decided to pursue the electronic style.
AV: Your latest CD, Psy-Fi, was released not too long ago. What was the inspiration for this project and when did you actually start work on it?
zerO One: I started on Psy-F in the fall of 2001. I worked on it, off and on, for about 3 years. I guess the inspiration for Psy-Fi was probably the same as my other projects Ė that is, to experiment with sound and composition to see what I came up with. Music has a strong emotional impact on me Ė my projects tend to be a sort of catharsis.
Click here for the rest of our CD Focus on pSy-fI by zerO One