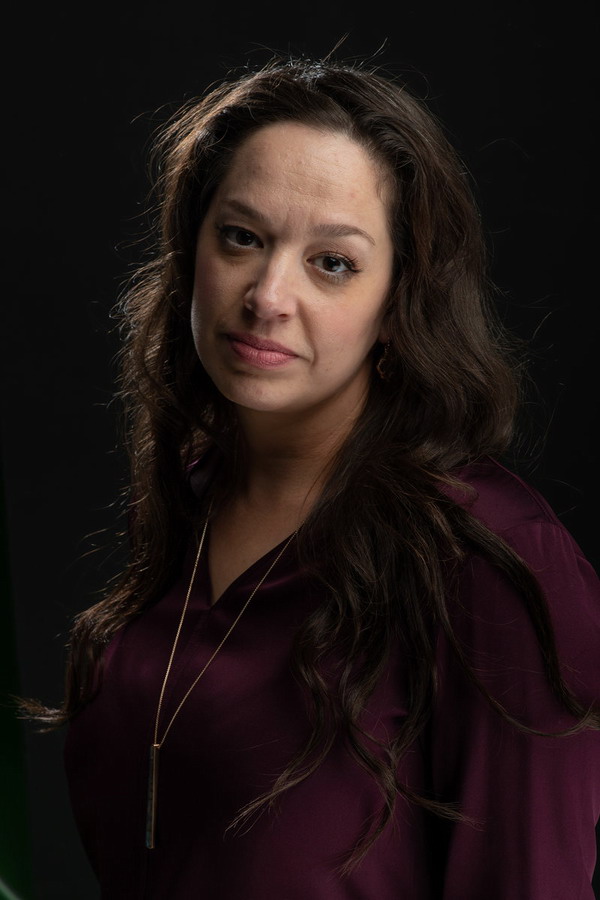 Sharon Fendrich


Visit Sharon's website

Sharon on Facebook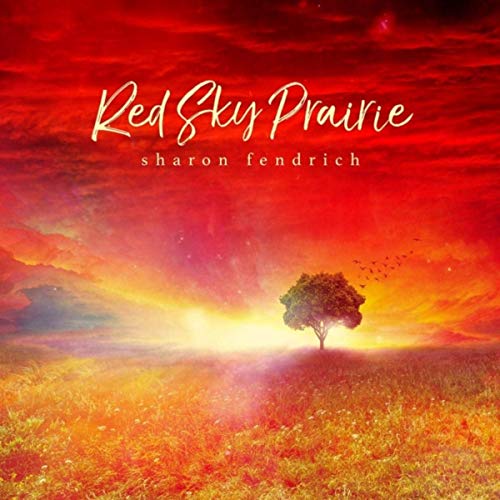 Red Sky Prairie
AV: Generally what is it about music that draws you to it and what does it contribute to your life?

SF: Music has a power that I believe is the closest thing in existence to true magic. Within a few measures one can be smiling and dancing, or teary-eyed in remembrance. Music's influence is so pervasive in our lives that we don't even realize when it's working its spell. It's this boundless strength that fascinates me. For thousands of years music has been used for motivation, healing and wonder. Once the soundtrack came into being it magnified music's potential exponentially. All you need to do is watch a movie for a few minutes without music, then with, to feel the difference. The ability for a human to learn how to wield this magic through pen or baton is alchemic.

Music has been with me for as long as I can remember. My mother's lullabies, my grandmother's German nursery songs, the prayer for lighting the Hanukkah candles, all are in my DNA. As a listener, the sounds of Chopin, Enya, Secret Garden, 2002, Clannad, Ludovico Einaudi, David Lanz, and so many more, have been with me at both the darkest and brightest times. Music often heals me faster than any other cure, as it clears the path to inner peace. As a composer and performer, music gives me wings to express feelings I can't get across in words and gives me a hand to extend to my listeners.

AV: How important was it that your parents exposed you to so many live music events as you grew up in forming your musical interests?

SF: In hindsight, this exposure was probably the most important part of my musical upbringing. As a child sitting through opera, ballet and symphony events, I often felt like it was a test of endurance. Little did I know that neuro-pathways were forming at lightning speed. My ears were learning the nuances of music while my heart was learning the power of musical expression. When I'm told that something musical I do is a "gift" or "natural", I know better. It's because my father dressed me up, took me to the big concert hall, got me a cookie at intermission and showed me the stars on our drive back home. That was the foundation of my musical instinct.
AV: Three years old is pretty young to be starting musical studies. Tell me about your memories of starting to study music at such a young age and what that did to motivate you to pursue music throughout your life.
SF: At that age music is about learning to feel and move with it. My earliest memory of learning music was probably age three or four attending early education music classes at the University of Oregon. I remember using my whole body to express rhythm, and using sticks to count and pace out sound. Consciously nothing was happening that instilled an interest in the lifelong pursuit of music. In truth, I had many days and even a few years in my youth where I battled with staying with music. No one wants to practice scales every day. But around age 14 when I was given my first Chopin nocturne, well, that changed things. That's when I realized my musical training had lit a path before me to express who I had become and who I would be.
AV: Has your interest mainly been classical music or did you have periods of experimentation as you became more proficient in your music?
SF: My musical training is classical. Through college I studied classical piano, theory, orchestration, conducting and composition. Since the age of 16, however, nearly all of my pleasure listening and playing has been New Age and neo-classical. I took up voice study again a few years ago and have incorporated opera, musical theatre and jazz into my training. I've never really wandered far from my classical roots, though; my compositions are firmly neo-classical.
AV: When did you start composing your own music and were you happy with the results of those first attempts to write music?
SF: My first pieces were written in college as part of theory and composition study. Yes, I was content with my work back then. It was difficult for me, though, to fit into the bounds of the structure of a lesson because I would always want to venture away to where my ear was calling me to go. I remember how thrilling it was to write music for quartet, orchestra and even a student film. The biggest struggle came with developing the musical ideas to fit within what the average ear would expect to hear, to write in a way that was free, but all the while keep the listener engaged. That balance remains a struggle with each note I write.

AV: What is the difference between neo-classical and classical music? Why did you choose neo-classical music to focus on?

SF: Classical music is often used to refer to all western art music, played by traditional orchestral instruments, written between 1600 and the present day. Classical, however, is a distinct sub-period of this, from about 1730-1820. It covers the music of Mozart, Haydn and early Beethoven. Composers during this time adhered to predetermined rules that outlined the structure of a piece of music. I'm actually more fond of the music of the Romantic period which came next, and saw composers breaking free from strict expectations in pursuit of personal expression. That period featured composers such as Chopin, Puccini, Brahms and Liszt.
Traditional neo-classical music was written between about 1920 to 1940 and brought composers back to a more rigidly defined expectation when it came to balance, clarity and emotional restraint.
The sub-genre of neo-classical under the broader umbrella of New Age music is different yet. And to be more confusing, there is a neo-classical sub-genre under modern classical as well. Generally, current neo-classical composers have had classical training in music theory and in their instrument. The music is generally quite melodic, has a foundation in classical harmony, and combines the use of traditional symphonic instruments with electronic ones.
Some of my favorite artists, Secret Garden and Ludovico Einaudi, fall solidly into neo-classical. I'm blessed that there's a genre where I can combine my passions for classical and New Age music. Classical gives me loose boundaries, traditional sounds and instruments that the western ear expects. New Age adds natural sounds plus magic, other-worldliness, and fantasy.
AV: Your new album is called Red Sky Prairie and according to your website the album is "grounded in Classical and inspired by New Age" music". Could you talk to me about what "being grounded in classical" means to you in terms of the compositions on Red Sky Prairie and what kind of inspirations you take from new age music.
SF: I usually write in a traditional western music song form such as ABA, AABCA, etc., and I always start with piano and then add symphonic instruments, primarily strings. All of my instrumental and theory background is in classical music, so it forms my foundation. New Age music is full of hope, breath, freedom, peace and inspiration. Its composers have had a profound influence on my listening and composition, and their music has inspired me both at and away from the piano. I feel deeply that New Age music gives me a key of sorts to unlock my feelings and offers a path to healing and self-improvement. As a composer it's this same unbounded potential that motivates me to write music through which the listener can also find comfort and inspiration on their own journey.
AV: How long have you been working on the compositions for Red Sky Prairie?
SF: I wrote four of the pieces on the album for solo piano only, about 20 years ago. In 2016, I returned to the piano and composition after a long hiatus. I brushed off these older pieces and breathed new life into them. By 2017 I was writing new music to complete the album, and began arranging the music into the final form that you hear today. The compositions were completed by the summer of 2018.

AV: What inspired the name Red Sky Prairie for this album and how do the compositions work together to musically tell this story?

SF: The inspiration for the album came from a daydream I had about a place where the sky was filled with dusty red-orange, luscious hues after the passing of a storm. A hushed early evening breeze had fallen upon a prairie.
I saw myself at various ages residing in a weather-worn white farmhouse, able to feel the emotions of the phases of life. A profound sensation of safety and peace permeated the air in this scene and the feeling has stayed with me ever since. Red Sky Prairie was born. My daydream led to a piece of prose I have in my liner notes and on my website, https://sharonfendrich.com/about/.
Red Sky Prairie is a place of safety and comfort, where emotions can be felt, expressed and remembered. Each piece on the album holds a bit of my heart and the stories I've lived, emotions I've felt. There is hurt and heartbreak in the album, but there is also hope and rebirth. All of these feelings are safe at Red Sky Prairie. I encourage my listeners to sit with the feelings that the music brings forth in them, to remember that life always has joy and sorrow, and that there will always be another day.
AV: Musical projects are often joint efforts with other musicians and producers. Who joins you on Red Sky Prairie in creating your musical vision possible?
SF: The true answer to this question depends on when you start counting. In my liner notes I thank those who have influenced me on my musical journey, all the way back to childhood. But in speaking of the project specifically the deepest gratitude goes to my mixing and recording engineer, Arno Op den Camp. He and his wife Erika are the genius team behind the award winning neo-classical artist Kerani. The musicians I was lucky enough to work with include four Dutch soloists: violinist Wilfred Sassen, cellist Joep Willems, flautists Helen Hendriks and Ies Muller, and Russian vocalist Anna Emelyanova. My mastering engineer Stephen Marsh at Marsh Mastering in Los Angeles has worked with some of Hollywood's finest soundtrack composers and polished the album to its fine shimmer. I also have eternal gratitude to Bruce Maddocks, a legend in the industry, for his mentorship, who I befriended through a media composers group on Facebook.

AV: What was the impetus to finally step into the spotlight yourself and perform and record your own compositions and to release them to the public? Was this a daunting prospect or were you and your music ready to make the leap?
SF: Truth be told, I don't feel like the compositions are entirely mine. I feel like they have been given to me as a gift by a never-to-be-known entity. I was entrusted with them to give them life, to care for them and set them free. The relationship I have with them is much like that which I have with my children. After a long hiatus from music while I raised my family and rode the bumps of life, my life began to settle. My now husband and I moved into our current home in Portland, Oregon, and my parents sent me the grand piano I had played in my teen years. I finally felt like my soul could breathe again. I dusted off those old compositions and knew it was time to give them the respect they deserve. It was daunting at first. Composition and performance felt new again, and sometimes impossible. But I just kept at it, day after day. Those small steps amounted to a long journey which brought me to today.
AV: With the release of Red Sky Prairie on August 1 do you feel like a milestone has been reached in your efforts as a musician?
SF: Absolutely. And still, a few weeks later, I'm in disbelief that I did it! With so many setbacks, the passage of years, the need to learn everything as I went along, the financial investment, well, I didn't know if the day would come that it would be finished. And even then, would listeners welcome it? I feel the power of the milestone each time someone says the music has deeply touched them. And as time passes since the release I realize there's always another milestone ahead.
AV: How do you feel about the music in its final form on the album? Are you happy with the end results and were you able to capture the vision you had in your mind when you composed the music during the recording sessions?
SF: I'm extremely pleased with the music in its final form. My goal was to ensure that the listener would have a fully immersive listening experience, ideally with really good headphones.
I've definitely achieved that. To be honest I worked extremely hard on the demos of the songs in my home studio. By doing so I had a really clear picture of what the final product would likely sound like after recording the musicians. And I spent weeks working alongside my mixing engineer to guarantee each note was as I wanted it.
AV: Were there any of the songs on this album that you are particularly proud of in taking it from vision to finished recording?
SF: In truth, all of them. They each have a unique evolution and parts of their story that really make me proud. But overall, I would choose Red Sky Prairie, Song of the Dove and That September Day.

I remember the moment I sat down to write the title track, Red Sky Prairie. I could feel the weight of the storm in my arms and just placed my hands down on the piano. My fingers found the notes and it felt like a birthing moment. Then I found the melody and it felt so perfect, like it had been in me all along. I knew I needed a piece that would capture the essence of the entire album, that could hold it all together. And as this one unfolded, it was clear this was it. I worked harder on it than the others, carefully shaping the phrases, the sections, and choosing a full instrumentation. I dream of one day hearing it performed live by a full orchestra.

Song of the Dove, like all of my pieces, began as a piece for solo piano. Someone once suggested I add lyrics. So I did, in English. They came to me as if they'd always been there on the paper. The words put voice to the song's message. And then as it came time to orchestrate it, something nagged at me. Something was missing. Once I put my finger on it, that it needed a language other than English, I felt like I'd hit the home stretch. I chose Esperanto because the language itself was created to unite speakers from diverse cultures. The song highlights the flight of the dove of peace and the hefty weight of responsibility the bird carries.

The challenge of translating into a language I didn't speak was exciting and beautiful. I have long loved learning languages and it felt so perfect to combine my two passions. Hearing the finished song feels more like an archaeologist would looking at a relic on display -- a piece they found, gently uncovered, preserved and donated to a museum.
The first few bars of That September Day were sketched on September 11, 2001. I didn't know what to do with myself that day, no one really did. But I knew my fingers could find a way to keep going. That sketch stayed with me for so long. Then in 2017 I pulled it out and said, "let's do this." The message that kept coming through for me in writing the piece was how the strength of community held us together and ultimately saw us through. I wanted to make sure that the theme remained a constant undercurrent in the piece, just as community did for us in our recovery. The finished version captures all of the emotions I hoped for and the feedback I'm receiving is exactly what I thought would happen.
AV: Do you have any plans for live performances of Red Sky Prairie in the near future? Would that information be on your website?
SF: Not at this time, no. I figure that I would need at least 10 musicians to give the music what it deserves. That coupled with the tech needs just makes the idea prohibitive. But I truly hope that one day Red Sky Prairie can become a live, visceral concert experience similar to those of Ludovico Einaudi.
AV: Any thoughts you'd like to share with our readers about your music as we close out this interview?
SF: The New Age genre is huge and covers everything from neo-classical to massage music, and chant to ambient. It's become an enormous category because composers in the last 50 years have ventured further than ever before. The pace of innovation and sound experimentation has far exceeded the ability of the listener's ear to keep up. And those who "label" music found New Age a repository where they could put just about anything that wasn't clearly one of the standard genres. The denigrating misconception that developed decades ago that New Age music is only for elevators or spas, means the New Age community has a lot of listener education to do.
The neo-classical sub-genre in New Age, though in its early stages of growth, has had profound success. Artists have reached monumental milestones in this offshoot so much so that I expect over the coming years it will rise to the top and become a force in and of itself. It's my hope that because the label includes "classical" that more and more classical listeners will find their way to the music, realizing that just as much as it is an offshoot of New Age, it also has firm roots in Classical.
I create music because it allows me to express my personal emotions in a way with which others can instantly identify. One listener's background can be strikingly different from another listener's but these differences become irrelevant because the music has unified through a shared musical experience. My relationship with the music allows me to reopen a dream or memory, to sit with it for a time, and then return it to where it will rest inside my heart until I recall it again. It will always be my deepest hope that my music continues to spread its message of hope and comfort as far as the tides will take it.
I encourage listeners to be open to using the music in whatever way their hearts feel is best for them and follow the path it lays before them. If it stirs emotions to the surface, if it lifts your spirit or offers solace, to consider it a gift that is shareable with friends and loved ones. I truly believe that together we can give the music its best chance to bring a bright healing and introspection to our world.
AV: Thank you for the interview Sharon and thank you for those closing thoughts about the New Age genre and how much music flows into that category from so many sources. It is a lesson that I have been learning over these past 20 years here at Ambient Visions. Genres and categories are only guidelines at best but those terms were never meant to be restrictive as to the music that possibly could fall under that umbrella. The longer I've spent with this website the more I realize just how wide that umbrella actually is and how wonderful it is to see people enjoying so many fine compositions from a myriad of traditions and classifications. Again thank you for your time and for your wonderful compositions. May music always guide you and speak to your heart.