About
Articles Index
Blog
CD Focus
Charts and Playlists
Contact
Facebook
Interviews
Links
Music Streams
News (revamping)
New Releases 2016
New Releases 2015
Podcasts
Q & A
Reviews
Reviewers Index
State of the Amb. Union 2014
State of the Amb. Union 2008
TDE Index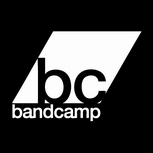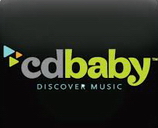 Ambient Visions Supports independent Musicians
---

---

---

The New Age Music Circle Ning website. Check it out today.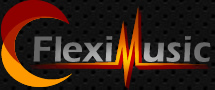 ---
Fight Piracy. Help your favorite artists fight illegal file sharing!
---
AV's Q&A
With Forest

---
Articles Around
the web
New Age Music
Made Simple
by Stephen Hill
---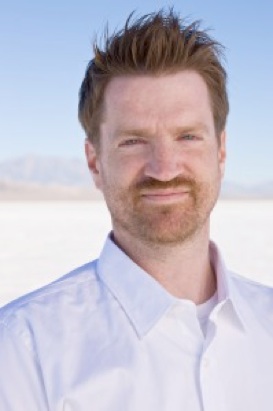 New Interview with
Ryan Stewart on
the Mainly Piano site
Check it out by
clicking here.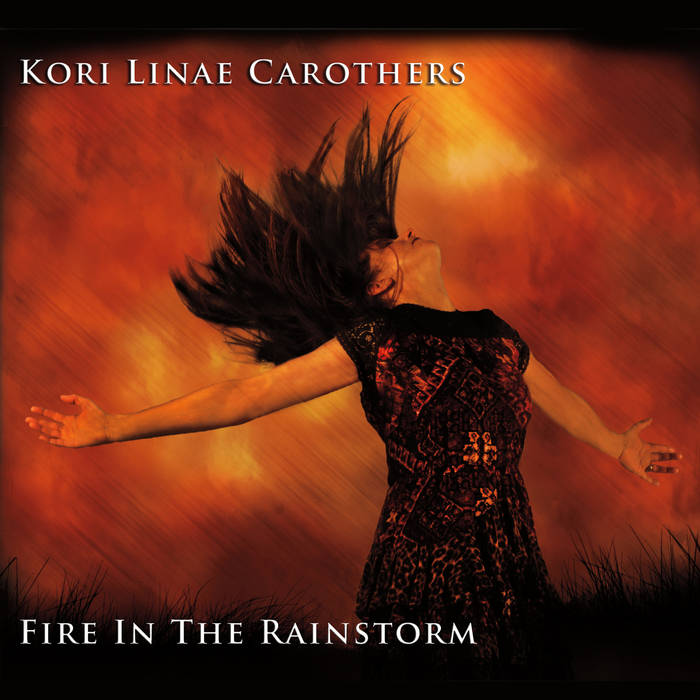 Fire in the Rainstorm
by Kori Linae Carothers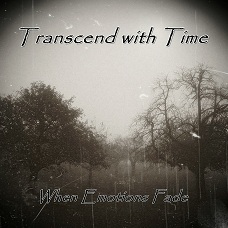 When Emotions Fade
by Transcend with Time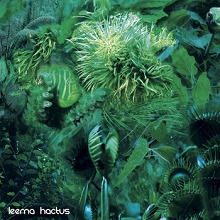 Leema Hactus
by Lorenzo Montana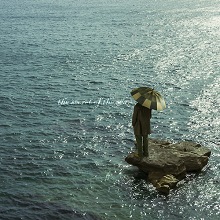 Secrets of the Sea
by Bruno Bavota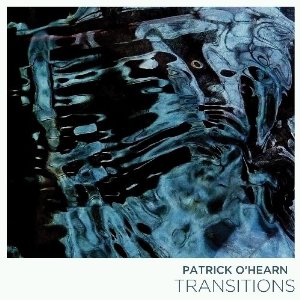 Transitions
by Patrick O'Hearn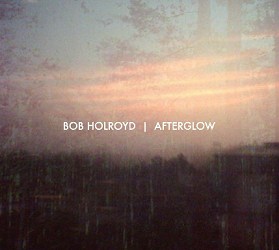 Afterglow
by Bob Holroyd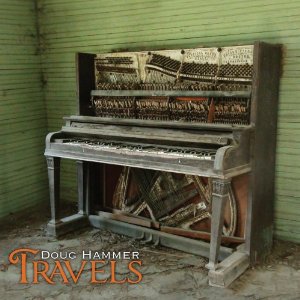 Travels
by Doug Hammer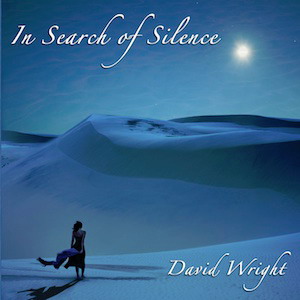 In Search of Silence
by David Wright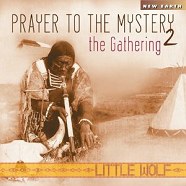 Prayer to the Mystery: The Gathering 2
by Little Wolf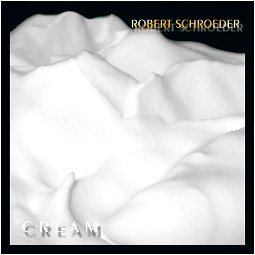 Cream
by Robert Schroeder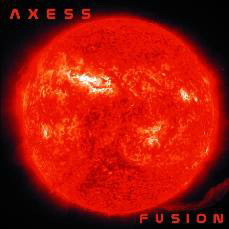 Fusion
by Axess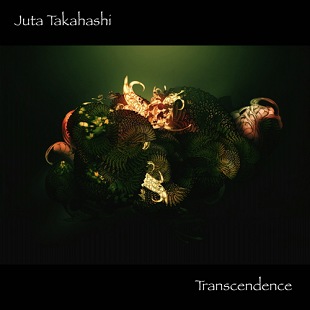 Transcendence
by Alpha Wave Movement
Visitors
1,258,154
Over 1 million visitors!!


Music in Focus

Online since 1999 | Last Updated 09-19-2016


Page Views
3,258,119
Over 3 million page views!!
---
New Album Available
September 9, 2016
---
AV's Upcoming, New and Notable Releases

---

---

---

---

---

---
---
---
MMichael Foster
Editor AV

We need ambient evangelists. I know. That sounds strange but it doesn't mean what you think. The visual that comes to mind is a preacher at a pulpit and instead of spiritual things they are talking about getting more ambient music into your life so that you can resist the temptation to fall back into that bad heavy metal crowd. Sounds like a great church where the organist would play Steve Roach while the members meditated on the differences between ambient, space and new age music. That is not exactly what I had in mind though. Here is a definition from Wikipedia about what a technology evangelist is so that you get an idea of where I am coming from.

"A technology evangelist is a person who builds a critical mass of support for a given technology, and then establishes it as a technical standard in a market that is subject to network effects. An evangelist promotes the use of a particular product or technology through talks, articles, blogging, user demonstrations, recorded demonstrations, or the creation of sample projects. The word evangelism is taken from the context of religious evangelism due to the similarity of relaying information about a particular set of beliefs with the intention of converting the recipient. There is some element of this although most would argue it's more of showcasing the potential of a technology to lead someone to want to adopt it for themselves."

So as you can see the word "evangelist" does derive from the spiritual concept of its usage but it has been taken out of that context and serves a wider purpose as someone who is a proponent of a particular product or technology or even a particular genre of music and of course that is where ambient music comes into the picture. An ambient evangelist would be a person who is always out there pushing ambient music through articles, blogs, reviews and through any other means that would present itself to the evangelist. This goes beyond the casual one time recommendation of some ambient music you might have tried to interest your friend in and into the realm where everyday you are posting, writing or finding other ways to promote ambient music to your friends, to strangers, or to the whole world. It would require a mindset that started to look for ways to "get the message out" to everyone. Of course you have to be careful that you don't become a fundamentalist ambient music evangenlist that can't see any other genre except ambient as being worth your time but instead stay open to all the many sub genres such as electronica, space, new age, and the wide variety of instrumental genres that exist in the world today.
---
Everything
and Nothing
by Hammock

Everything and Nothing by Hammock AV Spotlight CD Review

It's been over a decade since Hammock released their debut album Kenotic, and three years since their last album Oblivion Hymns. The latest incarnation of their personal and musical journey has all the usual guitar sonics you'd expect from them but is arguably the most "mainstream" sounding Hammock album. Perhaps this is because it reflects their now "hopeful" mindset after the heavier sentiments of the previous two albums. All the expected elements are still there on Everything and Nothing – fans of the duo's work will not be disappointed. It's a long album of 20 tracks (4 of which are bonus tracks), and in Marc Byrd's words (the other half of the duo is Andrew Thompson) is part of an ongoing exercise in letting go.

Opening the album is the sweet and atmospheric Turn Away and Return. Distant guitar licks and a minimalist rhythm gradually build while many of the typical Hammock elements such as cello and ethereal vocals are a little reminiscent of the otherworldly vibe of work by Jónsi Birgisson from Sigur Ros.
---
Southern Cross
by Jim Ottaway

Southern Cross by Jim Ottaway AV Spotlight CD Review

Jim's music is a peaceful drift that surrounds you and envelops you with an unhurried relaxing ebb and flow of synths that is very soothing and very comforting. It is apparent that Jim is well versed in coaxing just the right sounds out of his equipment and then crafting that sound into the marvelous soundscapes that you will hear on Southern Cross. Southern Cross is Jim's latest effort and is aptly named after the asterism the Southern Cross in the constellation of Crux which is visible in the Southern Hemisphere.

The individual songs on this album are named after the stars that comprise the Southern Cross and the album closes out with a track simply called Southern Cross. (Alpha, Beta, Gamma, Delta, Epsilon, and Southern Cross) Gazing into the night sky and observing the familiar patterns in the sky gives you a feeling of wonder or simply one of reverence for what you are looking at. The vastness of space and the beauty that such a pattern as the Southern Cross represents obviously struck Jim with an urge to try and musically capture that image that has left its mark on so many hearts who have stood staring up at the night sky. What comes to mind was the line from the movie Contact where Ellie's father told her small moves as she was searching the ham radio dial for other operators to talk to. Jim's album Southern Cross makes good use of this philosophy with the music he has recorded for this release.
---
Antiferromagnet
by Michael Brückner

Antiferromagnet by Michael Brückner AV Spotlight CD Review

As I have mentioned several months ago, when focusing on Michael Brückner's "Eleventh Sun" CDr, this German sound designer is known for his flamboyantly extensive discography with many well hidden gems. And I think that's the case with "Antiferromagnet", an album, which was recorded mostly during one day in 2003 and then revisited and given the final touches in 2006, before self-released by the artist at the same year. I believe it's not easy to find out a lot of background info on this rare recording and as far I know, this album is one of those which are not featured on Michael Brückner's Bandcamp site. Well, I am quite sure Michael will reconsider this, because it certainly deserves to be explored by a wider audience. Although I think the album can be ordered on request via Bandcamp as a digital download or as a physical CDr edition. "Antiferromagnet" comes with a 4-panel front insert and is packaged in standard jewel case. Visually rather more ambiguously inconspicuous, connected to the theme, but it really matters what's "inside".

The album, comprised of 13 rather shorter pieces clocking between 2:39 and 7:10, unfolds with "Terbsee", a strikingly enigmatic composition merging mostly distant, sinuously reverberating, gauzy rumblings and tinkling lyrical passages. Seamless transition into "Pharn" follows and the listener remains in quite unique, mesmerizingly flavored zones reinforced by abstrusely hallucinogenic oscillations. "Avatiano" incorporates weirdly meandering patterns, permeated here and there by wrinkled surges and ear-piercing pinnacles. Otherwise the track clandestinely glides into serenely enrapturing horizons efficiently counterpointed with tenser transitions. "Haun Toshu" brings back the mind-expanding meridians experienced on "Pharn" and shifts them into bizarrely sculpted realms of tumultuousness. "Epók" marks an escape into relatively quieter terrains, yet occasionally percolated by titillatingly high-pitched tides and other mildly twinkling subtleties.
---
Romancing the Moon
(remastered)
by David Wright

Romancing the Moon (remastered) by David Wright AV Spotlight CD Review

Veteran synth musician David Wright has an extensive discography stretching back over 25 years. Among his earliest released music was the album Romancing the Moon on cassette, a medium which those of us beyond a certain age will remember! In 2001 it got a CDR release, but is now available as a 24 bit remastered CD which includes 15 minutes of bonus material. Of course, David isn't the only person to have made instrumental music inspired by and themed around the moon. John Kerr's 1998 album Moon is another notable example and one of my favourite works by him.

Moonmaiden kicks off Romancing with an easygoing mid-tempo beat and a melody playing out over sheets of synth pads. Though the track is relatively simple in construction there's a reasonable amount of detail going on, and some wistful refrains were vaguely reminiscent to me of a piece on Jeff Wayne's musical version of War of the Worlds.

The second and title track feels more reflective with string effects and some tones used in the previous track. It's a chilled piece and would be ideal for listening to with a special person while looking at a bright nighttime moon.
---
New Reviews on Ambient Visions
Time Lines

by Perceptual Defence

Glimpses

by The Haiku Project

Everything
and Nothing
by Hammock

Beyond the Waves
by Ann Licater

---
Getting the word out
about great music

AV's Reviews Other Voices

| | |
| --- | --- |
| Learning to Fly by Neil Tatar reviewed by Michael Debbage of The Mainly Piano website | |


It was late fall or early winter when choices for best albums of 2015 were already being mentally lined up when Learning To Fly by an artist new to this reviewer arrived in the mail. While Neil Tatar was learning to fly this reviewer was now learning to be adaptable as this solo debut frankly took this listener by surprise. And the more this album was revisited the more inspiring it felt that on second thoughts perhaps a top ten ranking would have been more in line. That note aside the multi instrumentalist is equally comfortable on guitar and piano and has clearly made a strong impression making Learning To Flythe sleeper hit of the year.


Read the rest of the review at Mainly Piano by clicking here.

---

| | |
| --- | --- |
| Komorebi by Altus reviewed by John Shanahan of Hypnagogue | |

From its first warm, lush pads to its final touching notes, Altus' Komorebi is an album bound to find its place alongside all of your top quiet-time and meditation albums. Once again, Mike Carss holds the tonal keys to unlock your innermost thoughts and feelings, and he gives you a full, immersive hour to get in touch with them. A review isn't really going to do it justice. I can tell you that I distinctly feel something stirring when I'm deep in the middle of "Wander" and"Touch," and that on any number of listens there have been places where I quite literally stop everything that I'm doing because some sound, some moment within each of these pieces has found its connection and pulled me out of what suddenly seem like far lesser concerns when all that matters right then is to listen.

Read the rest of the review at Hypnagogue by clicking here.

---

| | |
| --- | --- |
| Letters From Far Away by Heidi Breyer reviewed by Michael Debbage of Mainly Piano | |

Only another two year lapse and once again we are invited to another recording from the delightful and adventurous pianist Heidi Breyer. Last time around Breyer pushed the envelope with the addition of a few vocal performances. This time out she wanted to strip it down to create her first solo piano album however decided to make it a double album concept with the second disc presenting the same songs fleshed out with various instrumentation. The results are magical.

Read the rest of the review at Mainly Piano by clicking here.

---

| | |
| --- | --- |
| Next by Jeff Oster reviewed by Keith "MuzikMan" Hannaleck of New Age Music Reviews | |

Ever think of what it would sound like if Pink Floyd joined forces with Miles Davis? Well that is the sound of Jeff Oster as people described him over the years. Personally I love both of those artists, they were building blocks to our musical legacy and idolized by generations of listeners. Jeff Oster is an acclaimed trumpet and flugelhorn player that has been bestowed many honors over his career. After giving his new release Next a good listen I can understand why. Somehow he has been able to take jazz, funk, ambient and new age and make it a unique and compelling sound all his own.

Read the rest of the review at New Age Music Reviews by clicking here.
---
MTris Taylor
Creative Director
Pink Lizard Music

From my point of view we simply won't have comparable data for about 20 years, or perhaps for about 10, which I think begins to be a fair comparison point for looking at income from CD/download sales against income from streaming.

Added to that, I think there are a number of confounding variables, including accurate, competent registration of music rights, transparent reporting of sales and usage both now and before, and opacity & variability in the deals done with streaming services.

If you talk to reasonably successful electronic music labels, they may still be investing thousands into promotion for a release that's viewed as popular and end up with total sales of 140 or less. So you are at a loss straight away. Sales are heavily, heavily down, which completely changes the business model.

Now, I personally like access instead of ownership as a model. It seems, at least theoretically, fairer to the people whose music gets listened to more. Of course, that listenership will still be unduly influenced by marketing spend, which is always where indies are at a disadvantage compared to majors. But really, I've bought plenty of indie CDs and vinyl that turned out to be disappointing – and if I listen to Patti Labelle more than Ishq, it's fair that she should get more of my money. What I can also see from a recent soundtrack release is that, while it sold single figures, it was streamed by listeners in more than 20 countries. So, streaming, for those of us who are looking to increase the size of our audience, is better, I think.
---
Bob Holroyd


Blueprint

Blueprint AV talks with Bob Holroyd

Ambient, world fusion, experimental, chillout, electronica; these are just some of the genres Bob Holroyd's music has been described as. But not wanting to be categorised, he has long pioneered music that crosses musical and cultural boundaries. Spiced with world influences, his music touches all corners of the globe and he has worked with such a diverse range of artists that his music knows no boundaries and becomes almost impossible to describe. Almost.

Just think Brian Eno meets Groove Armada round at Mory Kante's Buddha Bar, having cocoa down in Acapulco… and you're nearly there. To date, he has released five critically-acclaimed studio albums and three remix albums, including remixes by Nitin Sawhney, Coldcut, Mogwai, Lemonde and The Album Leaf. His music appears on over 50 compilations and has also featured extensively on TV and films, including Lost, The Sopranos, Friends, The Secret Millionaire, Panorama, Coast, Horizon, The Nutty Professor, My Best Friend's Wedding and the Ace Ventura films.

Other projects he has been involved with include recording the Islamic Call to Prayer inside the Regent's Park mosque in London. Yusuf Islam (formerly Cat Stevens), sang the Holy text and Bob composed a track around this haunting vocal.

Click here to read Bob Holroyd's interview about Blueprint

Other AV's CD Focus Features available on Ambient Visions
---
Tyler Smith aka
Androcell

AV's Quick 10 Interview

Imbue by Androcell aka Tyler Smith

Androcell is the enveloping, electronic dub infused music project of producer and artist, Tyler Smith. For almost two decades he has been at the controls of music production, experimenting with different styles and emotions in sonic art form. Over the last ten years under the Androcell name, Tyler has been steadily growing in awareness across the planet for his organic meets electronic musical expressions of bass drenched, effects heavy sound manipulations. Having a deep passion for blending a multitude of music styles, instruments, and cultures, he continues with his studio-as-instrument approach in creating emotional and immersive sound productions. After four full-length albums plus various compilations, EPs, and remixes to the name, the Androcell project stands as a firm embodiment of his sonic exploration.

Androcell reemerges yet again to bring his fourth studio album "Imbue" to the sensory surface. This latest work is a new journey of vivid sound imbued with peace, love, courage, strength, and healing for the human heart, conscious mind, and nervous system. Together, in alliance with Altar Records, this album is proudly presented as a limited-edition CD with all original cover artwork painted by artist Jack Shure and quality mastering by Colin Bennun at Stooodio Mastering, UK.
---
MMichael Foster
Editor AV

State of the Ambient Union 2014

A few years back I ran several opinion pieces of those involved in the ambient/new age music industry about the state of the ambient union as it existed in 2008. As the pace of technology increases and the fact that the way we consume our music seems to be in a constant state of change I felt that perhaps it might be nice to revisit this topic again and take a look at the ground that we covered in the last 10 years or so musically speaking and what kinds of changes we might expect over the next few years in regards to ambient music creation and distribution.

The music industry has been in a state of constant change since I first started to listen to music way back when I put the needle down on my first 45 RPM record. While the changes took a little while to manifest back in the day because there was a manufacturing process that drove the music industry that had to be adhered to and it took time and lots of money to make changes from albums to 8-tracks to cassettes to CD's. Once music became separated from the physical and broadband speeds increased enough that files could be uploaded and downloaded all bets were off in regards to what the future held for the record labels and for the artists themselves.

These series of writings are not an attempt to predict the future of the music industry and the ambient/new age genres in particular as we have seen the futility of trying to do that every time a rock solid prediction (so it seemed at the time) falls flat on its face in the cold light of the future. Let's just say that these writings are musings of those who make, distribute or play it on the air. It is a time to look at where we have come from and what possibilities lie ahead for the ambient/new age artist if things continue on their present course.

Blake Gibson aka Broken Harbour offers up his views of where the ambient community is currently and shares his thoughts on streaming, physical product and why it's a great time to be an ambient musician or listener.


Blake Gibson
aka Broken Harbour
---
---
AV's Videos

First Embrace by Peter Kater and Tina Guo

AMBIcon 2013 Steve Roach Full Concert



AMBIcon 2013 Robert Rich Full Concert

AMBIcon 2013 Tim Story Full Concert
---
Bill Fox

Galactic Travels: AV talks with Bill Fox

This time around Ambient Visions' Q & A has a go at Bill Fox, the long time host of a spacemusic radio show called Galactic Travels. Bill has been broadcasting Galactic Travels since 1996 out in eastern PA on WDIY calling the faithful to his weekly shows that spotlight the best that spacemusic has to offer. What's that you say? You haven't heard of Bill or his show? Well then you are in for a treat as we ask Bill all those difficult and hard to answer questions that keep you up at night trying to figure out the answer to. What's your favorite color Bill? If you could be an animal what animal would you be? And of course who is your favorite Beatle? After these difficult questions we got down to talking about spacemusic and his work as a musician to round things out. If you wanted to know about Bill Fox, Galactic Travels and how it all came to pass then this is the interview for you. Seriously, join us now as we talk to Bill Fox about his ongoing love for and involvement with spacemusic.

Click here to read Bill's interview.


Other AV's Q&A Features available on Ambient Visions
---
Paul Avgerinos

Law of Attraction

Artist Spotlight on Paul Avgerinos

When Paul Avgerinos graduated from the Peabody Conservatory of Music in 1980, as a full scholarship honors student, he had already performed as a bassist with Isaac Stern, Jean Pierre Rampal, The Beaux Arts Trio, Baryshnikov and many other great classical artists. He also has won scholarships to play and study at music festivals in Tanglewood, Aspen, Grand Teton, Taos, and Spoleto (Italy). After graduation, Paul served as principal bass of several major symphony orchestras around the world, and gave solo recitals as well.

Expanding into more popular genres, Avgerinos toured as a bassist with Charles Aznavour, Liza Minelli, and the jazz legend Buddy Rich. Seeking to further his original composition and develop his childhood passion for electronic music, Paul built Studio Unicorn, a comprehensive digital/analog recording studio, in 1984. Nine solo CDs in the New Age genre followed, including Muse of the Round Sky on the Hearts of Space label. Muse was nominated for a Grammy and is played on more than 2,000 radio stations around the world in addition to syndicated shows such as Music from the Hearts of Space and John Diliberto's Echoes. Two thirty ­minute features with the latter are added to his credits along with his many other radio interviews. Paul's music is currently being played on Sirius XM Satellite radio & DMX as well as Music Choice SoundScapes.

He has appeared on fourteen sampler CDs and as a guest artist on albums by Joanie Madden, Faruk Tekbilek, Joaquin Lievano, Brian Keane and others. Paul records and produces many popular albums as well and has worked with artists as diverse as Jewel, Willie Nelson, Deana Carter, Richie Havens, Run DMC, and the Celtic Tenors . Avgerinos always makes time for scoring and has worked on many Film, Commercial, TV, and Cable projects for all of the major and minor networks. Paul's work on Peter Kater's Red Moon earned A 2004 Grammy Nomination. Paul's album GNOSIS placed #1 on the New Age & World Radio Chart and his latest, Garden of Delight, won an award for the Best World Album of 2007. Keeping busy creating original music for a variety of interesting and rewarding projects is a way of life.

Currently, Paul lives and works in his Studio Unicorn, Redding, Connecticut, where the deer pass by his studio windows and the hawks and eagles give inspiration from above .
---
Sounds to
Listen For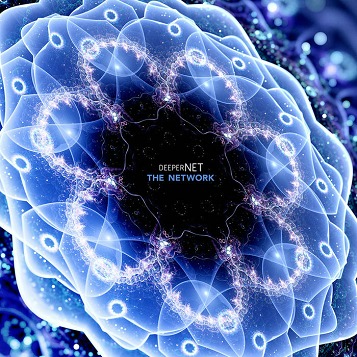 The Network
by deeperNET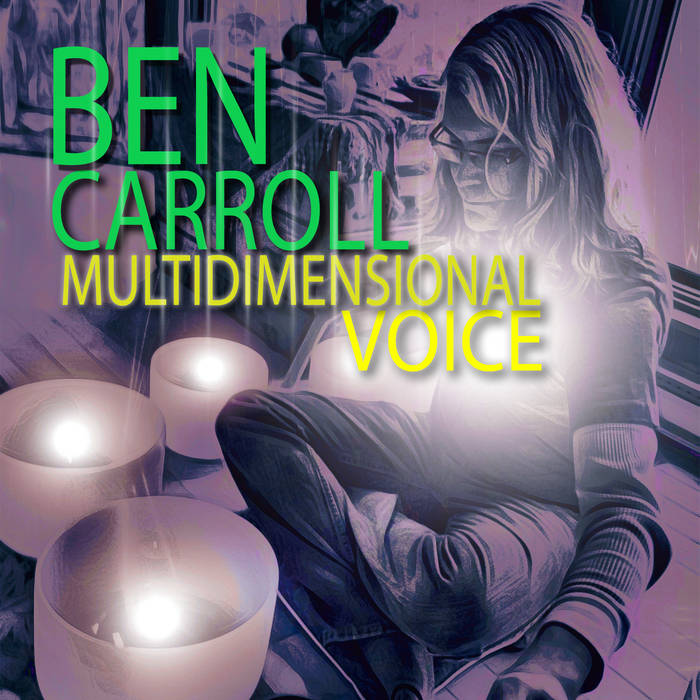 Multidimensional Voice
by Ben Carroll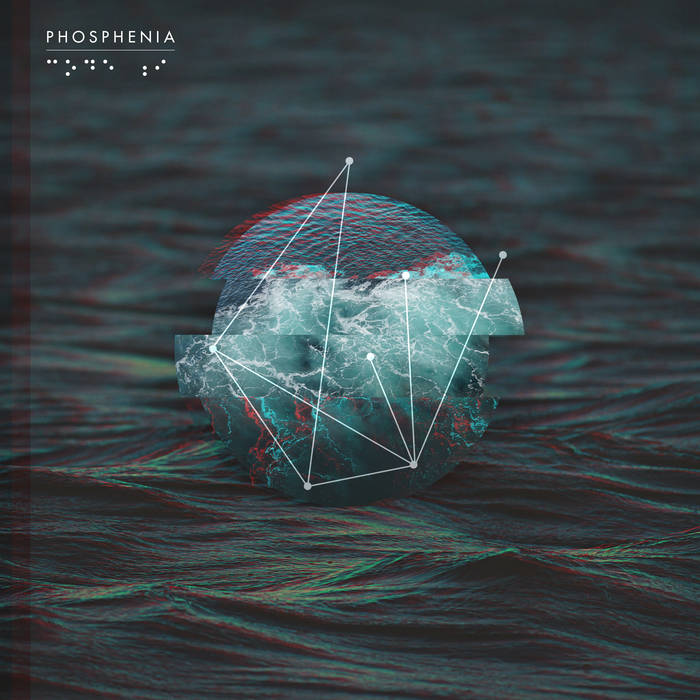 Phosphenia
by Code 1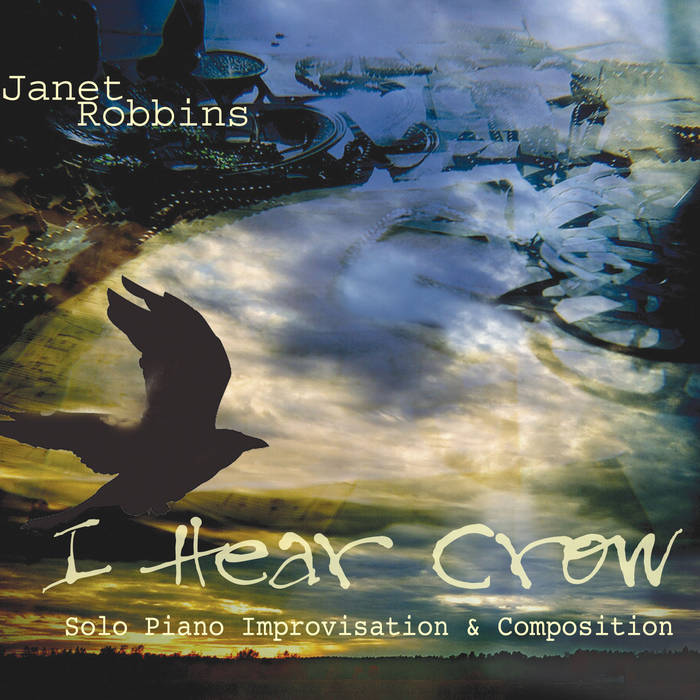 I Hear Crow
by Janet Robbins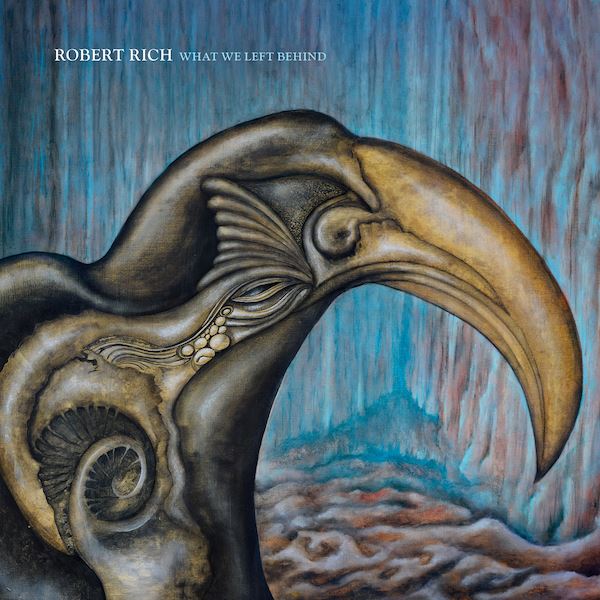 What We Left Behind
by Robert Rich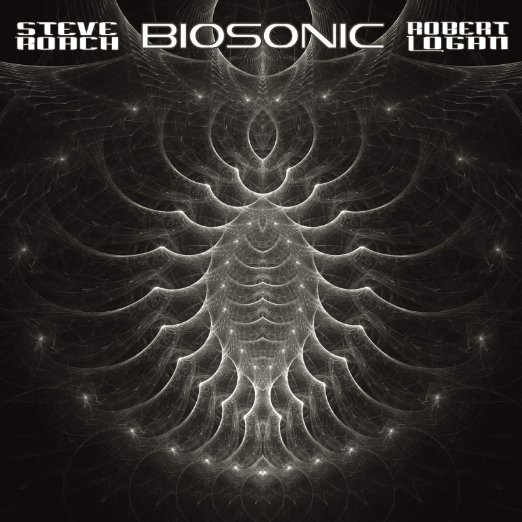 Biosonic
by Steve Roach and
Robert Logan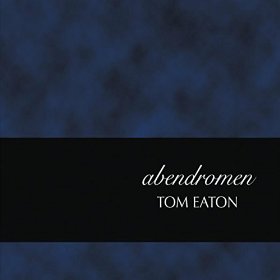 Abendromen
by Tom Eaton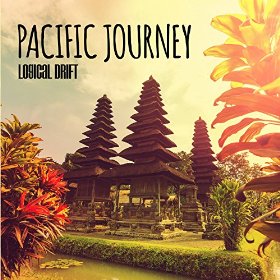 Pacific Journey
by Logical Drift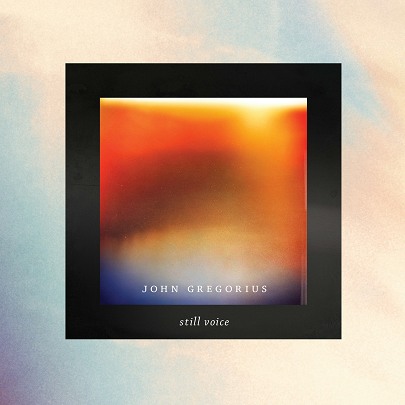 Still Voice
by John Gregorius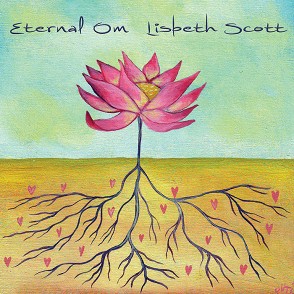 Eternal OM
by Lisbeth Scott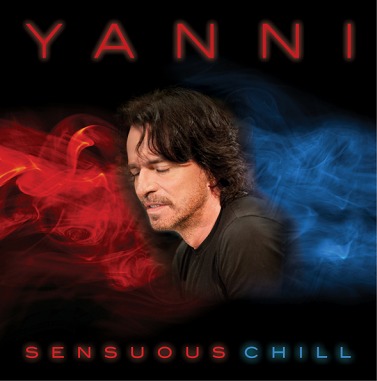 Sensuous Chill
by Yanni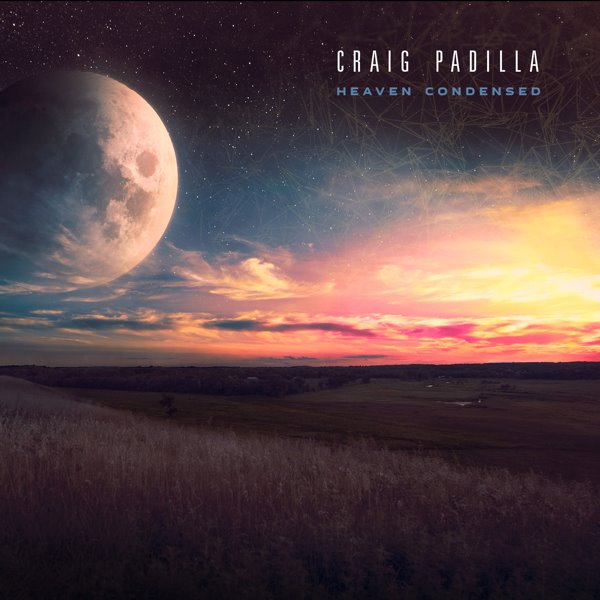 Heaven Condensed
by Craig Padilla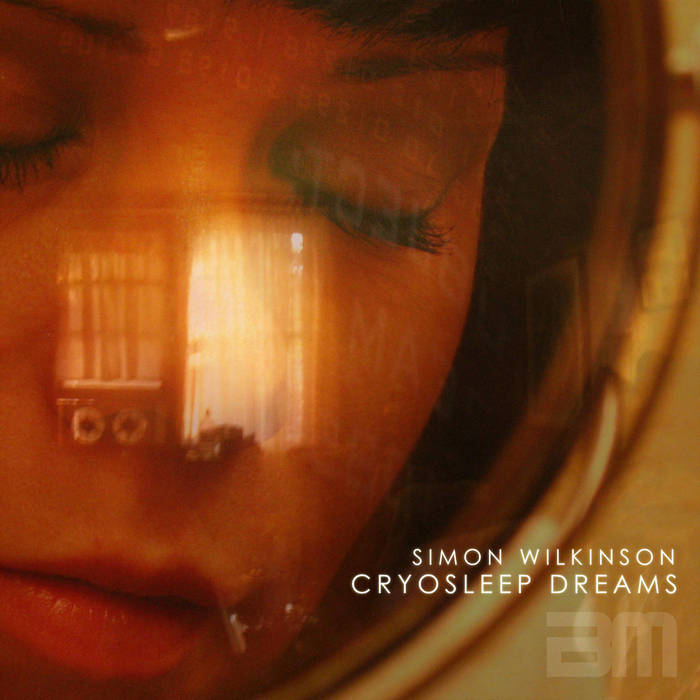 Cryosleep Dreams
by Simon Wilkinson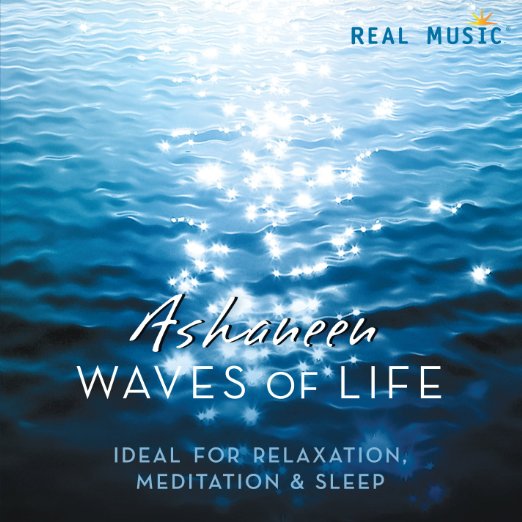 Waves of Life
by Ashaneen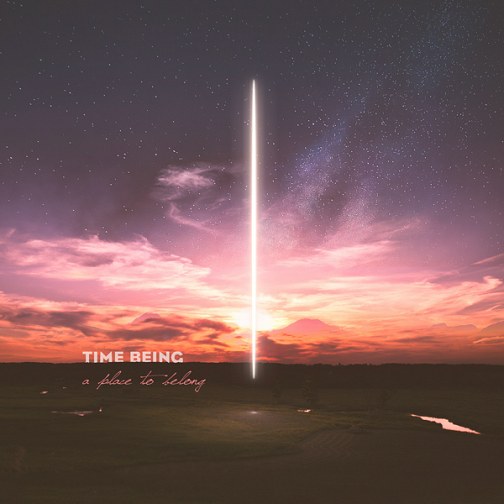 A Place to Belong
by Time Being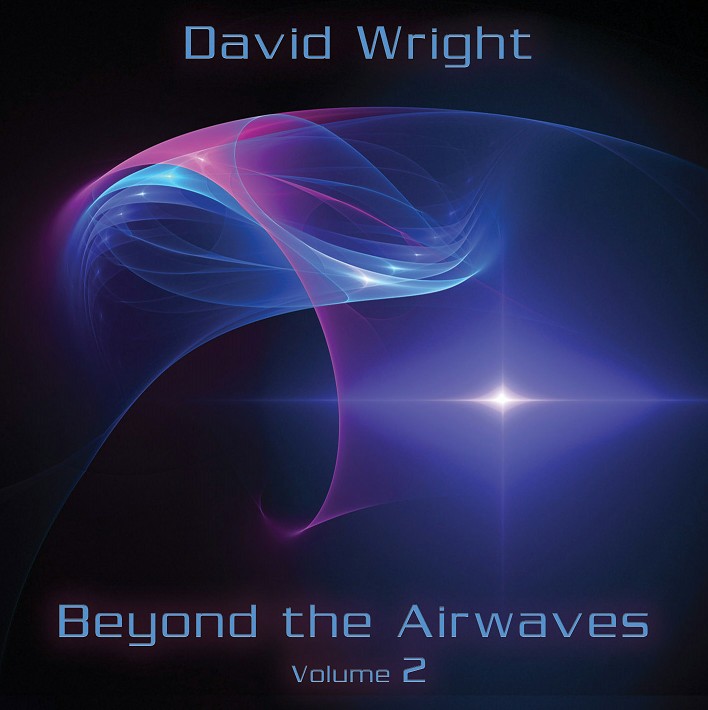 Beyond the Airwaves vol. 2
by David Wright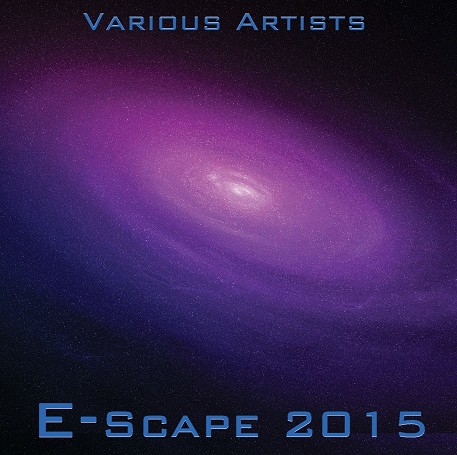 E-scape 2015
by Various Artists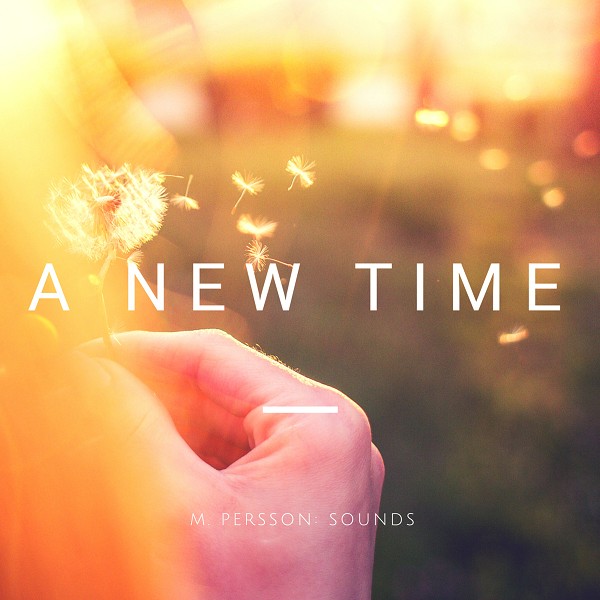 A New Time
by M.Persson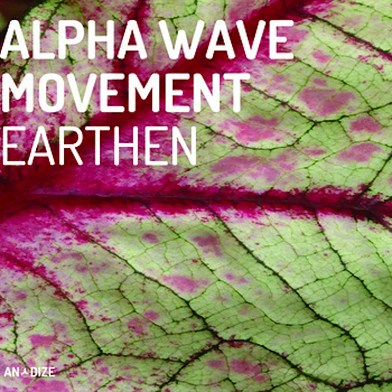 Earthen
by Alpha Wave Movement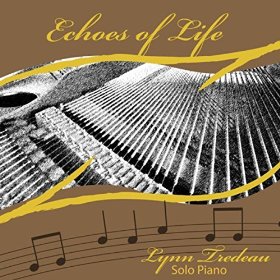 Echoes of Life
by Lynn Tredeau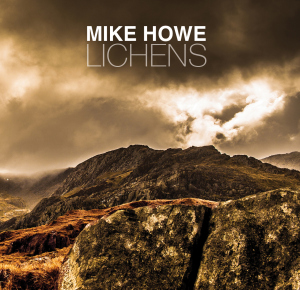 Lichens
by Mike Howe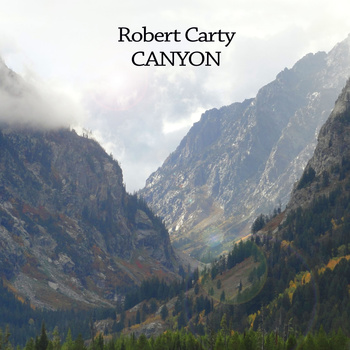 Canyon
by Robert Carty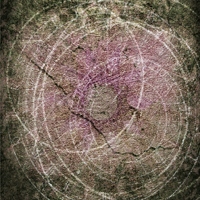 Weltenuhr
by Erik Wollo &
Bernhard Wostheinrich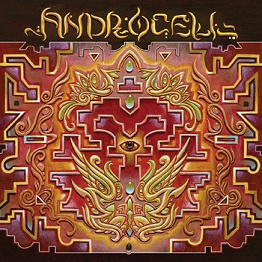 Imbue
by Androcell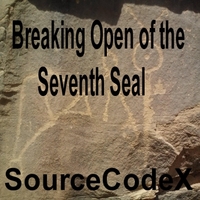 Breaking Open the
Seventh Seal
by SourceCodeX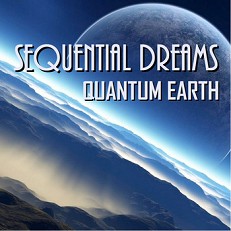 Quantum Earth
by Sequential Dreams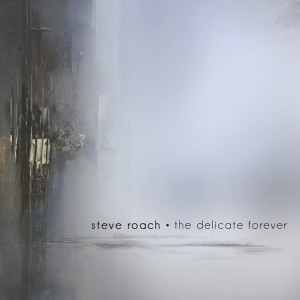 The Delicate Forever
by Steve Roach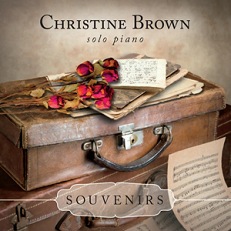 Souvenirs
by Christine Brown
Mainly Piano Review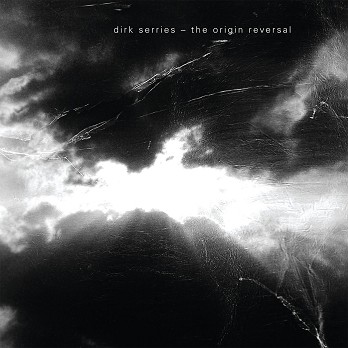 The Origin Reversal
by Dirk Serries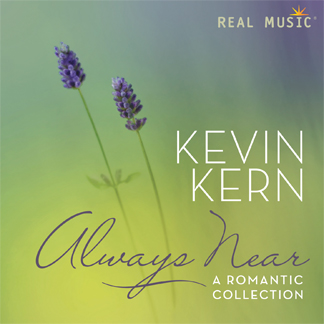 Always Near
by Kevin Kern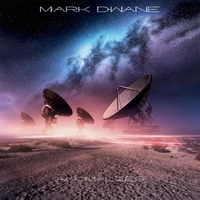 Anomalies
by Mark Dwane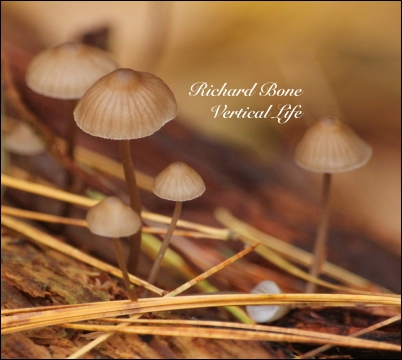 Vertical Life
by Richard Bone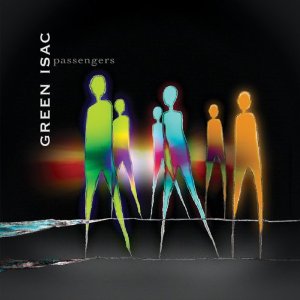 Passengers
by Green Isac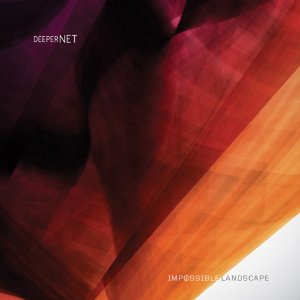 Impossible Landscape
by DeeperNET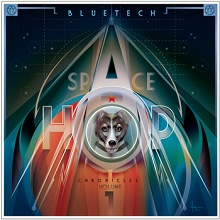 Spacehop Chronicles Vol 1
by Blue Tech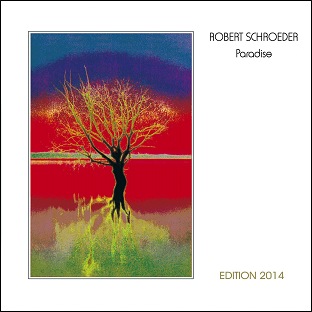 Paradise (re-release)
(remastered w/bonus tracks)
by Robert Schroeder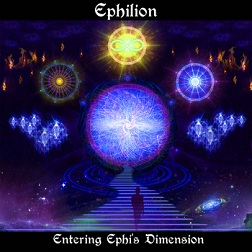 Entering Ephi's Dimension
by Ephilion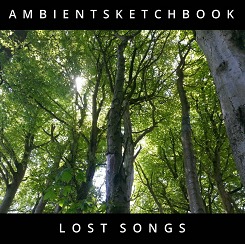 Lost Songs
by ambientsketchbook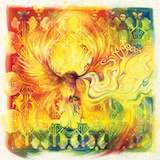 Cycles Within Cycles
by Sinepearl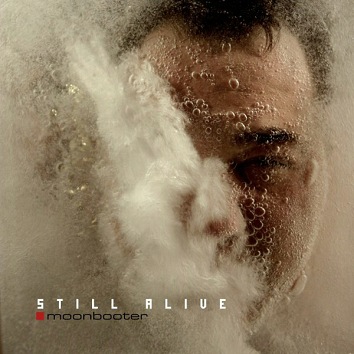 Still Alive
by moonbooter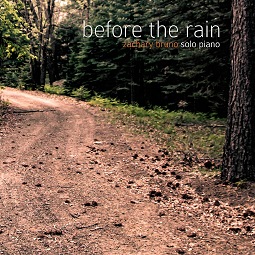 Before the Rain
by Zachary Bruno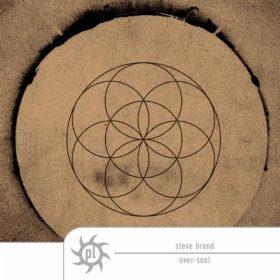 Over-Soul
by Steve Brand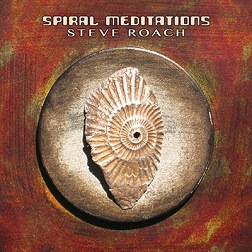 Spiral Meditations
by Steve Roach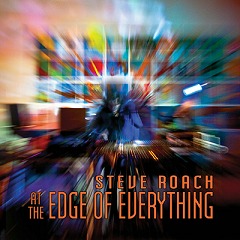 At the Edge of Everything
by Steve Roach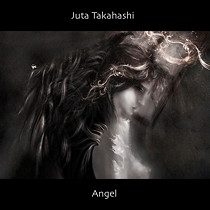 Angel
by Jutaro Takahashi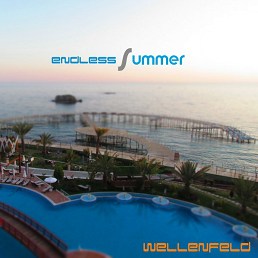 Endless Summer
by Wellenfeld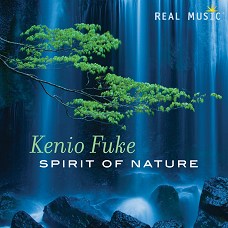 Spirit of Nature
by Kenio Fuke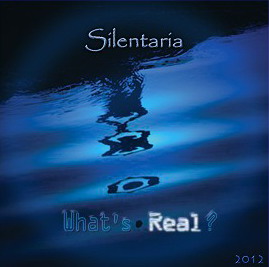 What's Real?
by Silentaria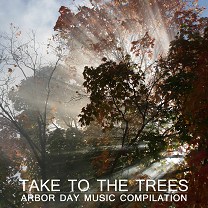 Take to the Trees
by Various Artists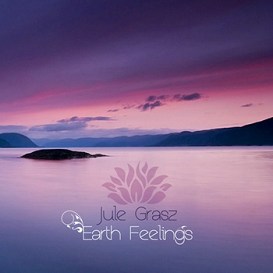 Earth Feelings
by Jule Grasz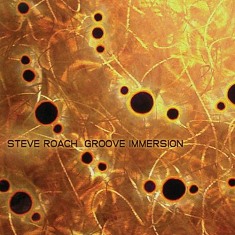 Groove Immersion
by Steve Roach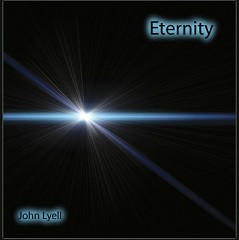 Eternity
by John Lyell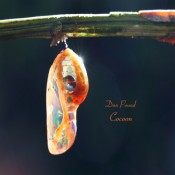 Cocoon
by Dan Pound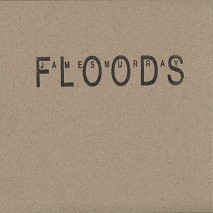 Floods
by James Murray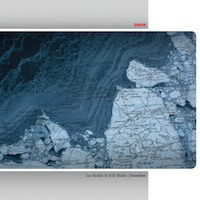 Frontiers
By Ian Boddy and
Erik Wollo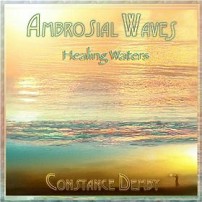 Ambrosial Waves -
Healing Waters
by Constance Demby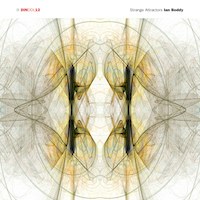 Strange Attractors
by Ian Boddy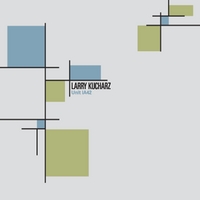 Unit IA42
by Larry Kucharz